Back to Events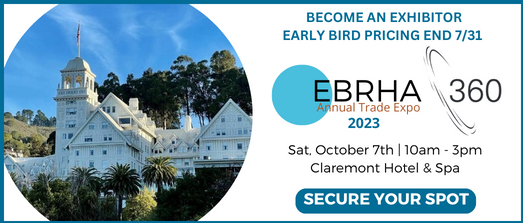 2023 EBRHA 360 Annual Trade Expo - SPONSORS & EXHIBITORS only
Annual Trade Show w/ 40+ exhibitors and a legislative panel.
Saturday, October 7, 2023
Event Details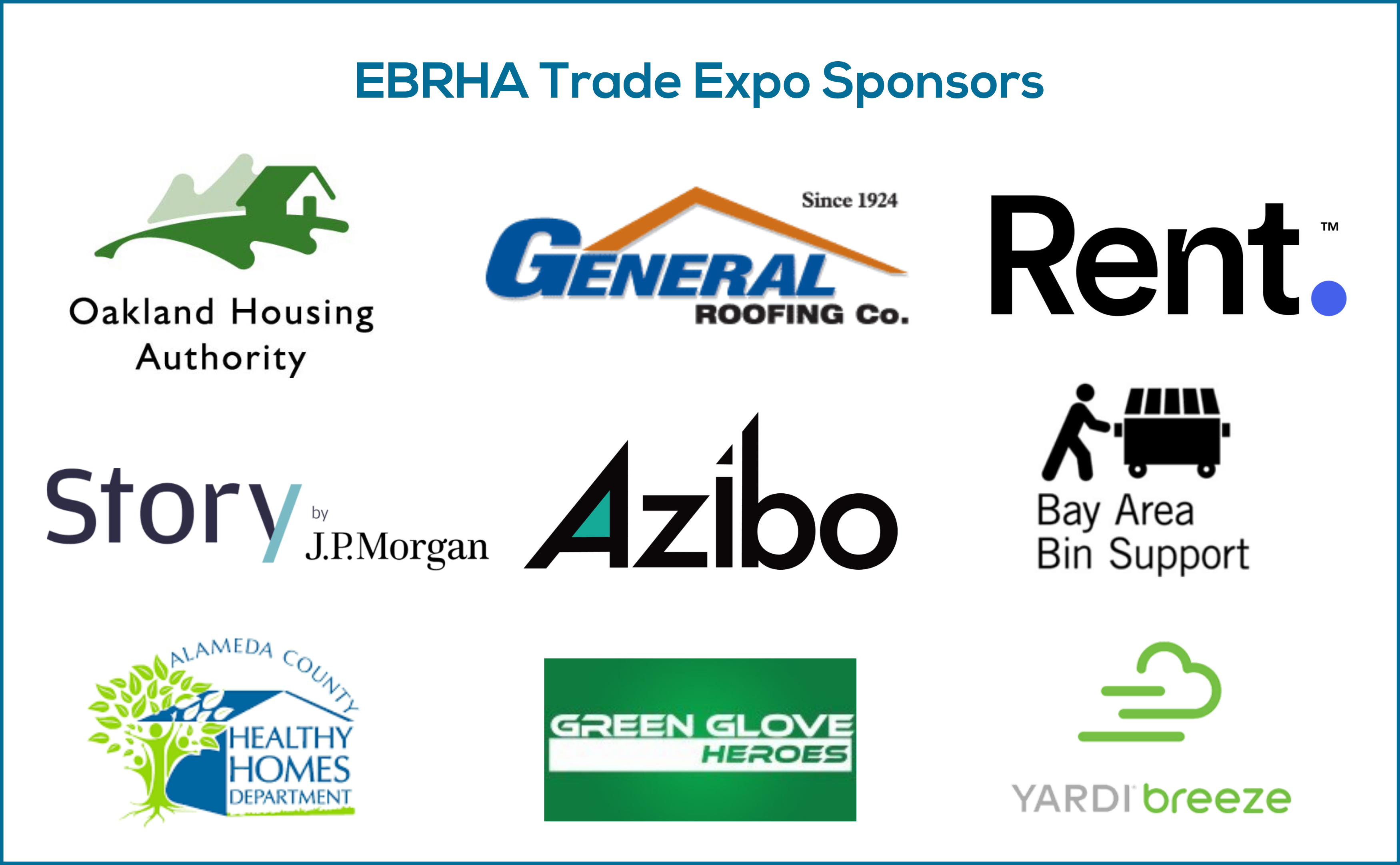 No need to purchase attendee tickets; they are included in your sponsorship.
We are excited to invite you to our 16th Annual EBRHA 360 Trade Expo on Saturday, October 7, from 10:00 am to 3:00 pm at Claremont Hotel & Spa in Berkeley, CA. Our signature event will include over 45 industry partners, suppliers, keynote presenters, community leaders, and industry experts.
EBRHA's 1500 members own and operate about 45,000 rental homes in the East Bay. Event exhibitors and sponsors will have opportunities to connect with EBRHA's housing providers and share product and service information, industry insights, and expertise at our Trade Expo. We want you to be a part of this year's event as an exhibitor or sponsor.
For More Information:

3664 Grand Avenue Ste B
Oakland, California 94610
United States
510.893.9873