Fund Contribution Options - Building Community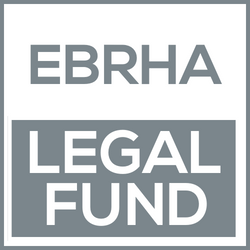 Legal actions of the East Bay Rental Housing Association are funded by the EBRHA
Legal Fund. This is a separate and restricted fund designated to be used specifically
towards legal services or lawsuits filed by EBRHA on behalf of its members against
issues that harm or may harm rental property owners and the housing community. Learn more...
---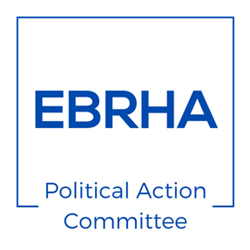 Political focus, strategic lobbying efforts, and candidate campaign activities are driven
by the EBRHA Political Action Committee (EBRHA-PAC). EBRHA-PAC is a nonprofit
and nonpartisan committee with the purpose of supporting or defeating ballot
measures and candidates that have an impact on the rental housing industry. Learn more...
---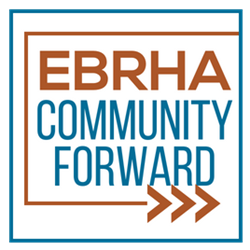 Contributions to this fund support efforts to build a strong coalition of housing, trade/labor and nonprofit organizations serving the East Bay to expand housing programs that are in line with EBRHA's strategic plan. Learn more...


Contribute to the Community Forward Fund
---
Organizing
Rallies at Alameda County Board meetings, as well as City Council meetings in Albany, Oakland, and San Leandro perfectly exemplify how EBRHA is committed to bringing the rental housing community together. We not only coordinated with our members, but with several other rental housing organizations and networks to bring local Eviction Moratoriums to an end. We understand that strength and influence are powered by our unity. The more housing providers we can bring together so that their voices are heard, the stronger the community becomes.

Educating
Education doesn't end with our members. Rental housing is very complex and EBRHA is constantly working with East Bay's new and existing community of policymakers at the city, county, and state levels. As a pro-housing organization, our goal is to help produce, protect, and preserve rental housing. We help policymakers understand how bad policies, that are well-intended, could have unintended consequences and negative impacts on the industry. A healthy and thriving rental housing community provides affordable, safe, and compliant homes for people with varying needs.

Networking
You are not alone as a rental property owner/manager. We are here to connect you to a whole community of housing providers and industry partners. Networking isn't just a way to grow your business, it's an excellent way for you to learn as well. Whether you are new to the industry or a rental housing veteran, we can all learn from each other, and our events and networking mixers are a great opportunity to engage. Your member engagement and community participation help us move things forward in our industry.

Fundraising
Moving our community forward requires many people and resources. As a non-profit organization, EBRHA's small but mighty team works hard to deliver member support, education, programs, forms, and advocacy. The work of the association across Alameda and Contra counties never ends, and each dollar EBRHA receives delivers enormous value to our member community. But, we have a lot more work to do to prevent the continued barrage of laws and policies that harm our industry at the state and local levels.

Your continued support is critical. If you'd like to support our efforts to keep the momentum going, please consider contributing to one or more of our fund campaigns today!