San Leandro City Council Votes to End Eviction Moratorium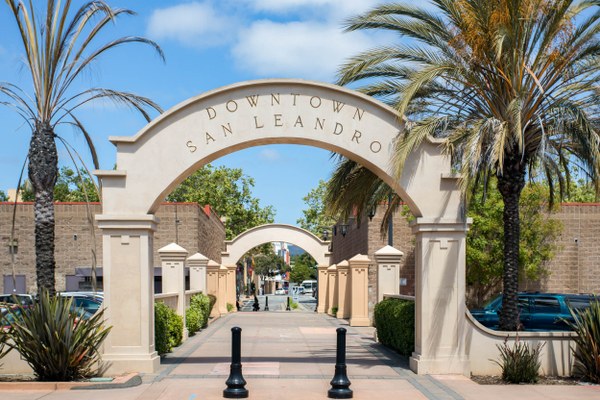 Fellow Housing Providers & Supporters,
It's a "Hat Trick" - 3 wins by Housing Providers in the East Bay. San Leandro will end its Eviction Moratorium 6 months early - July 31, 2023.
We proved, for the third time in 3 months, that Housing Providers can drive policy changes in the East Bay. It was not easy, and it's also not the end of bad policy proposals, but these are clear victories, and it was done by organizing a combination of rallies and direct meetings with council members and collaboration across multiple housing provider organizations.
San Leandro will end the Eviction Moratorium by July 31. 6 voted to end it, and only 1 voted to extend it (Councilmember Celine Reynes)
Unfortunately, Council Member Celine Reynes was the only Council Member to vote to not end the moratorium; she insisted that:
1. If the council were to end the Eviction Moratorium they must also enact a policy that a renter can not be evicted for back rent that became due during the moratorium. She clearly wasn't listening when the Housing Department and speakers told her that Renters cannot be evicted for back rent that became due during the moratorium. She refused to listen to facts.
2. Council Member Reynes also insisted that Berkeley and Oakland enacted new Just Cause provisions that gave renters lifetime rights to not be evicted if they were impacted by Covid. She was basically arguing that Berkeley and Oakland have an eviction Moratorium that lasts forever, which is not the case. Council Member Reynes is very aligned with Oakland and Berkeley and the Voters in San Leandro should deeply consider that fact the next time she's up for re-election.
One interesting thing to note is that in the past, Council Member Xouhoa Bowen has typically voted with Reyes and originally supported extending the eviction moratorium to February 2024. In the meeting last night, Council Member Reynes seemed to be trying her best to intimidate Bowen and control her vote. But Bowen held her own and voted with the immigrant community that provides housing for San Leandro. Reynes seemed very surprised by how Bowen voted. The hope is that Council Member Bowen continues to do what's best for the community and stops letting Reynes control how she votes.
What happens between now and July 31?
June 5 - Housing Development Department proposes an Ordinance to End the Eviction Moratorium. The City Council makes modifications and has the first vote.
June 20 - If there are no material changes, City Council votes a 2nd time on the Ordinance.
By July 31 - San Leandro Eviction Moratorium comes to an end.
It's possible that Three-day Notices to pay rent could be issued for non-payment of rent by August 6. But this is dependent on any Just Cause policies getting enacted in San Leandro on the June 5 vote. We will need to fight these as they only serve to further hurt housing providers and over time, reduce housing supply, and drive up rent rates. Renters lose, and housing providers lose.
EBRHA's effort to collaborate across housing provider organizations is clearly what drove success across Alameda County and the Cities within. EBRHA, In-It-Together, BAHN, RHA-SAC, BPOA, AURHP, CAA, BRIDGE, BAYEAST, San Leandro Chamber of Commerce, Seneca Scott & Wolf Strategies, and all businesses that forwarded our emails and most of all the Community Housing Providers (aka Mom & Pop, "small") that came out to every rally, held signs, chanted, clapped, did interviews and spoke so passionately to each Council Member.
Please encourage all housing providers to join EBRHA so that we can continue to advocate for rental housing in the East Bay and be the essential resource to the housing community.
-EBRHA Staff