"Build to Rent" Answers Demand for More Space and Privacy
Date posted
April 13, 2023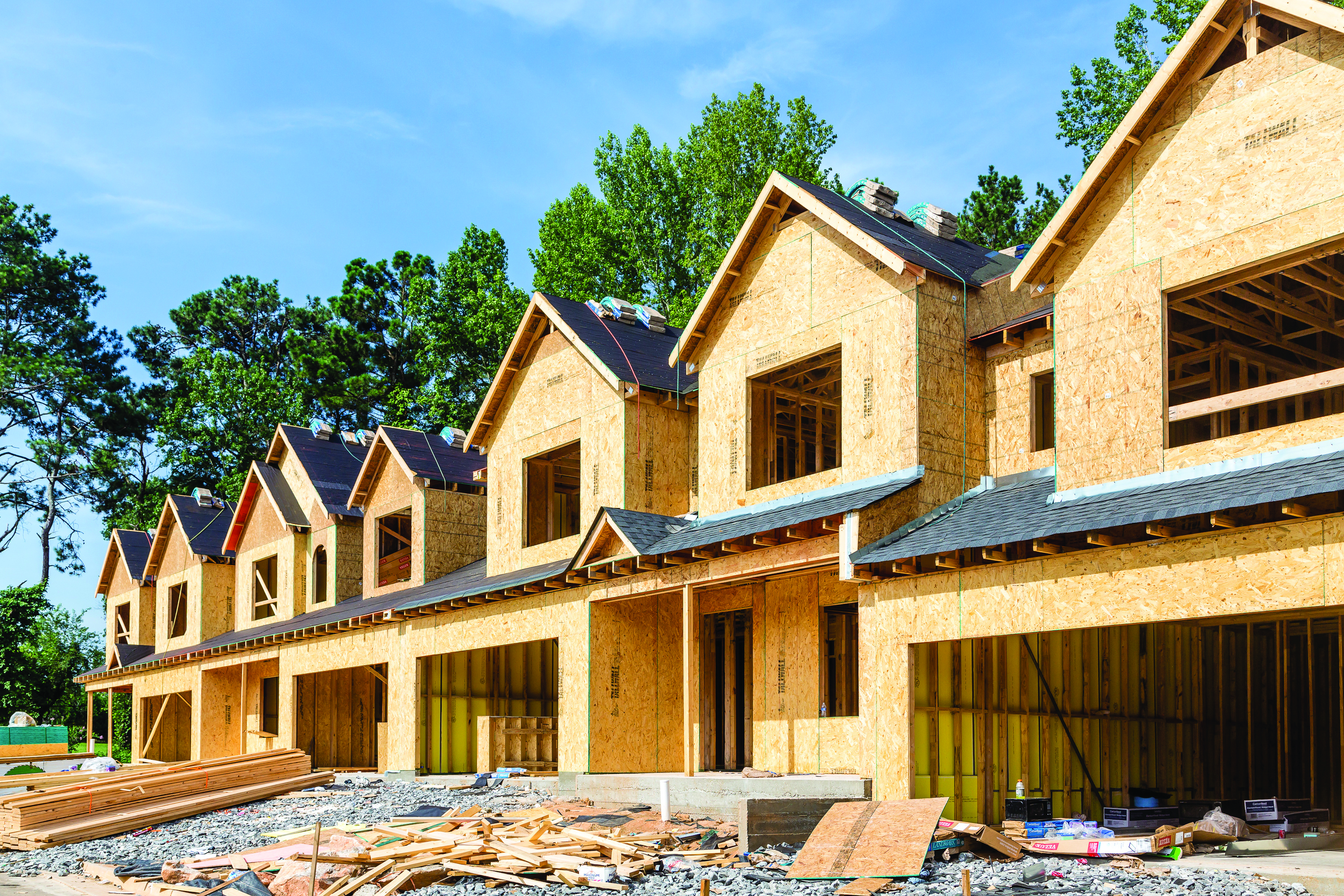 By Brea Harper
Build to Rent
"Build to Rent" (BTR), which is also being called "horizontal apartment" communities that describes houses built for the sole purpose of renting, has emerged as a growing trend in 2022 that will continue throughout 2023. The BTR movement answers the increasing demand for single family housing for those renters interested in living in homes.
"BTR is a relatively new term in the United States, but the concept has been around for a while in other parts of the world," said Walid Hajj, the owner of OntheMoveCanada.com. "Simply put, build-to-rent means constructing buildings specifically for the purpose of renting them out to renters, as opposed to developing them for sale or for another purpose."
"Unlike traditional apartments, BTR properties are managed by a single company, which is responsible for maintaining the property and providing services to renters," said Oberon Copeland, owner and CEO of Veryinformed.com.
BTR developments typically include a variety of amenities, such as fitness centers, pool areas, and community spaces.
"While BTR units are usually more expensive than traditional apartments, they offer a higher level of service and convenience. As the demand for rental housing continues to grow, BTR developments are becoming increasingly popular."
BTR Market Demand
"There are a few key reasons why build-to-rent is becoming popular in the United States," added Hajj. "First, there is an increasing demand for rental housing from both individual renters and businesses, as well as a growing preference for multifamily housing over single-family homes. At the same time, there is a lack of available land in many urban areas, which has led to increased development costs and higher rents. BTR developments can help to meet this demand while also keeping rents more affordable."
According to an article in Rent Café titled "Build to Rent Homes Expected to keep All-Time High in 2022, Fueled by Need for Space and Privacy" by Alexandra Cluntu, "As renters look for a lifestyle change that offers more space and privacy, communities of single-family houses built for the purpose of renting have become the hottest trend in housing. Twenty-Twenty-One was a record year for single-family rental home construction, with 6,740 new built-to-rent homes completed. And, the trend is growing rapidly: twice as many homes are now under construction, for a total of nearly 14,000 set to open their doors to renters beginning this year."
The trend is being accelerated by market demand and more specifically the Millennials' housing needs. The US Census Bureau estimates that 65% of Americans under the age of 35 rent. According to a study on Millennial homeownership from the Urban Institute, the homeownership rate of those ages 25 to 34 is only 37%, which is 8% lower than the homeownership rates of Gen Xers and baby boomers at the same age.
Why Invest in these properties?
The BTR model looks especially attractive to investors and property owners based on financial and strategic business advantages. "BTR projects can be more profitable for developers than traditional development projects," explained Hajj. "This is because the developers can take advantage of tax breaks and other incentives that are available specifically for rental housing developments, and they can also charge higher rents than what is typical in the local market."
BTR projects offer many benefits that make them even more attractive to investors. According to Hajj, investors enjoy six rewards:
You can typically achieve a higher return on investment for a BTR project than you can for a traditional rental property.

It's a relatively low-risk investment, as the development process is more predictable than for other types of real estate projects.

There is a growing demand for rental housing in the California Bay Area, so your property should lease up fairly quickly.

You can manage the property yourself or hire a professional management company to do it for you.

It's a great way to get started in the real estate industry, as there is less risk and the development process is relatively straightforward.

You can reap the benefits of living in your own rental property, such as having a place to live that is close to your work and being able to control who your renters are.
Finding the Right Property
Investors looking for BTR properties in the East Bay and beyond will naturally contend with the lack of available parcels to build on. "Finding a property to build on can be challenging, but there are a few things you can do to make the process easier," advised Hajj. "First, it's helpful to have a specific area in mind where you want to build. This can be an urban or suburban area, depending on your preferences and needs.
"Once you have a general idea of where you want to build, you can start researching specific properties," he added. "A good place to start is with local planning departments, as they will often have information on available parcels of land that are zoned for multifamily development. You can also look for private landowners who may be interested in selling or partnering on a development project.
"There are a number of upfront costs that you will need to consider when planning a BTR development project," continued Hajj. "The most obvious is the cost of the property itself, which can vary depending on the location and size of the lot. You will also need to budget for the cost of construction, which can be significant, especially if the project involves renovating an existing building.
"There are a number of other expenses that you may not think about initially, such as permitting fees, marketing and advertising costs, and legal fees," he concluded. "It's important to factor all of these costs into your budget so that you have a realistic idea of how much it will cost to complete
the project."
Brea Harper is a Bay Area writer.